Posts Tagged 'old people'
2 results.
by erika
on
September 8, 2009
at
12:00 am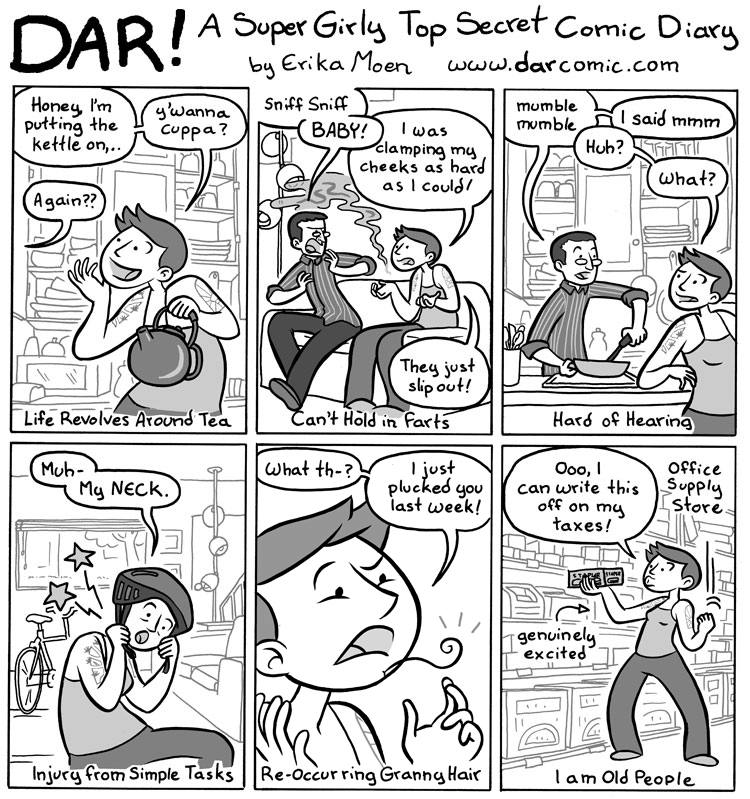 TLucy Knisley and I had an interview aired on KBOO's Words and Pictures radio show!
Johanna Draper Carlson wrote the great article Confessions of an Immature Pervert: Erika Moen Overcomes Puritanism for Publisher's Weekly about DAR! and the troubles I had getting my oeuvre of filth printed.