Posts Tagged 'hurt'
3 results.
by erika
on
September 8, 2009
at
12:00 am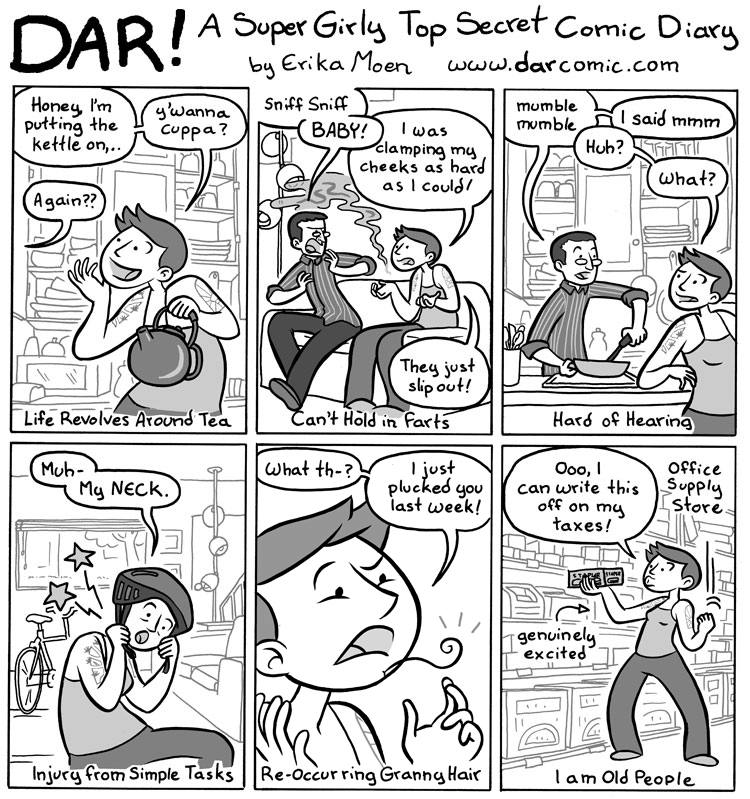 TLucy Knisley and I had an interview aired on KBOO's Words and Pictures radio show!
Johanna Draper Carlson wrote the great article Confessions of an Immature Pervert: Erika Moen Overcomes Puritanism for Publisher's Weekly about DAR! and the troubles I had getting my oeuvre of filth printed.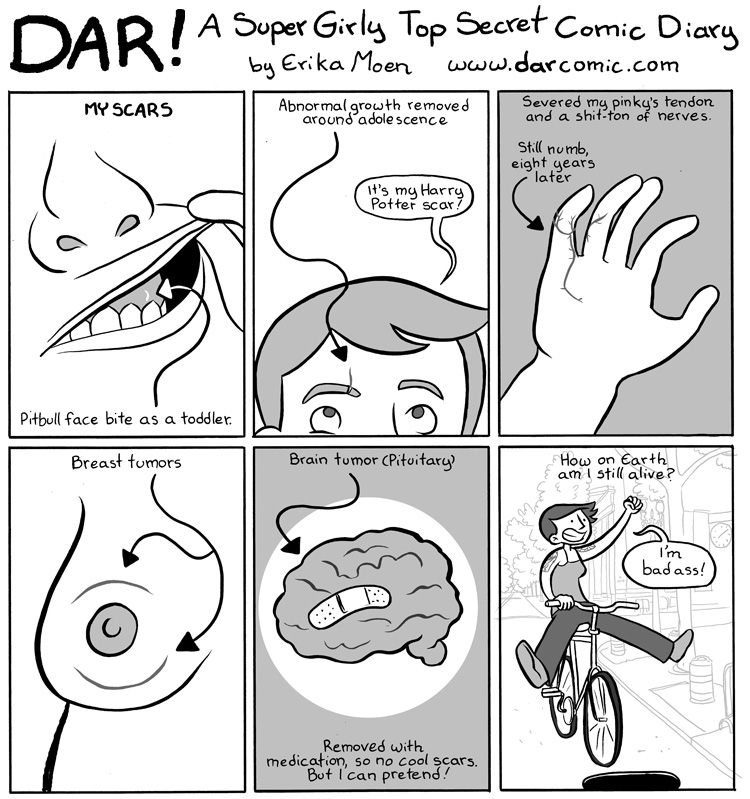 I've made Flickr set documenting the ways in which I have injured myself. It's not for the squeamish.
If you're in Portland, OR this week come on by either or both of these events! I'll be there :)

The above is my contribution to OMG PWN!ES, a gallery show of modified My Little Ponies. If interested in purchasing my pony, please contact show and gallery curator Kaebel Hashitani at sequentialart (a) gmail.com
OMG PWN!ES
Thurs­day, Decem­ber 3, 6-10pm
Sequen­tial Art Gallery
328 NW Broad­way #113
Portland, OR 97209

The Legend of Webcomics
Saturday, December 5
3-7pm
Dunning-Kruger Solutions Ltd
1515 SE 46th Ave
Portland, OR
RSVP on Facebook