Posts Tagged 'dyke'
3 results.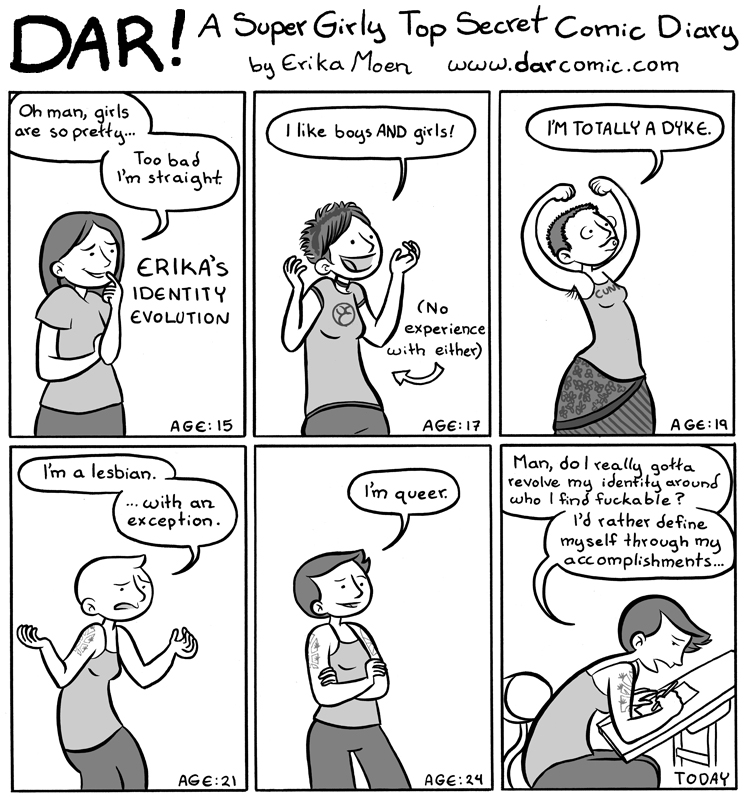 – Before you flame me, please remember I'm only speaking about my personal experiences with sexual identity, I am in no way trying to imply that anybody else should/will have a similar evolution.
– Don't worry, part two of the vibrator guide will be up next week!
– Make sure you check out
Octopus Pie
tomorrow to see my guest strip :D Thanks to
@readsulagna
, Kim and
Steve Lieber
for the text on panels 4, 5 and 6. And
Meredith
herself for the final panel ;)
by erika
on
December 8, 2009
at
6:16 pm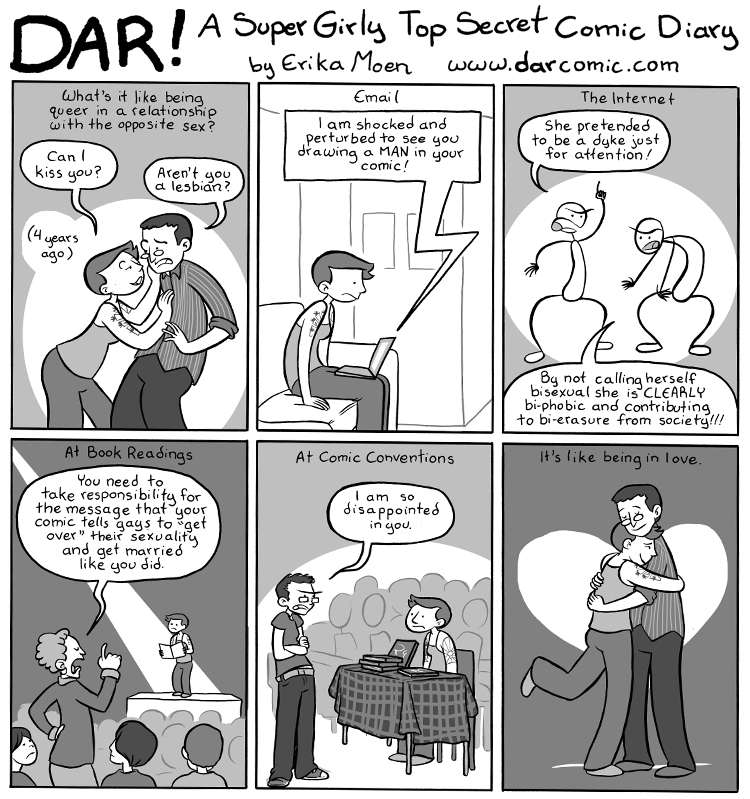 Just celebrated our one year anniversary of marriage in October, and we'll have been together for five years this March. It's been the most happy time of my life.