Posts Tagged 'drugs'
2 results.
by erika
on
April 27, 2009
at
10:38 pm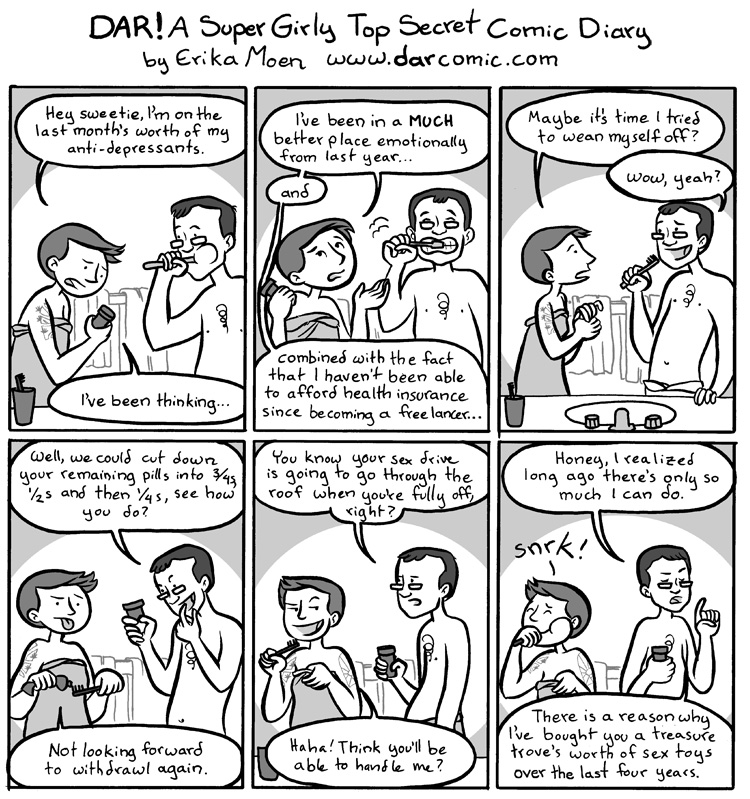 UPDATE, May 5
Hey kids! I'm scrambling to meet some big deadlines so the comic will be late this week. Sorry :(
I will be at the Toronto Comic Arts Festival and reading for the Comics Books Are Totally Gay event this weekend. For more information, check out my appearances page.
————-
Original Post
I'm already onto my second-ish week of Operation Get Off Brain Drugs and so far it's just been makin' me poop funny. Oh, and I guess I'm a bit more jittery and anxious, but nothing too bad. ::twitch::